Did you know that 11 million metric tonnes of plastic waste makes its way into our oceans every year?  If we don't act fast, the volume of plastic is set to increase to 29 million metric tonnes by 2040.  This means that by 2040, the amount of plastic present in the ocean could reach 600 million tonnes.  It's the equivalent in weight to more than NINETY NINE MILLION elephants.  And by 2050, the weight of plastic in the ocean will outweigh that of fish.  Not nice to think about, is it?
Plastic pollutes our beaches, endangers wildlife and micro-plastic fibres have even crept their way into the food chain.  We are in a plastic pandemic.  The good news is that there's still time to reverse the flow and we can all play a part in the reversal by following schemes such as Plastic Free July.
But what exactly is Plastic Free July, I hear you cry?  Well, I'm glad you asked.
Plastic Free July is a movement providing educational tools which help millions of people be a part of the solution to plastic pollution worldwide.  The initiative was launched in 2011 by Australian based, non-profit charity, the Plastic Free Foundation Ltd.  Although the campaign focuses on one month of the year, the award winning charity encourages people to take part in clean up events all year round, and make lifelong changes when it comes to purchases and single use plastic.
So, what are we doing?
At Beaumont PPS, we have been working to reduce our plastic waste and become more eco-efficient to do our bit in helping the environment.  Our journey to reach 100% reusable, recyclable or compostable POS and packaging has already begun.  We introduced Project Terravita; a series of five 'pillars', our five "R's", which we have been following to help us reach a greener way of working.  We:
Rethink

Reduce

Reuse

Recycle

Respect
We began our journey in 2020 and have so far smashed our goals for the founding year, and in 2021.  Here is an update on our progress so far in 2022…
In 2022, our aim was to upgrade our EcoVadis CSR Sustainability Rating from a Bronze Medal to a Silver Award. We have recently achieved this, showing that we are demonstrating ongoing sustainability in the company.
We are working towards completely eliminating all plastic in our packaging which we are on track to achieve by the end of the year. We've replaced many items with compostable, paper materials. Other packaging materials have not been replaced at all as there was simply no need for them!
One of our aims for 2023 is to reduce our carbon footprint by 30%. We can do this by focusing on sourcing alternative suppliers in other areas of the world to reduce the amount we ship from the Far East; an area where a large proportion of our spend goes.  We are thrilled to be ahead of schedule with this goal, having already sourced more suppliers in the UK and Europe, lowering the number of shipments coming from Asia.
When it comes to sourcing items for our clients, we offer an environmentally-friendly option with each quote where possible.  Our team are always on the look out for new, exciting eco-friendly products, and actively encourage our customers to consider these options when it comes to POS.  We no longer supply single-use poly bags and instead offer reusable fabric tote bags.  We discourage the use of campaign-branded products in order to extend an items lifespan.  Plastic straws are also no longer on our remit.
Our favourite new item is this alternative paper straw which we were introduced to earlier this year.  Regular paper straws tend to go a bit soggy when they've been sitting in liquid for a while, and can wilt while they are being used.  These new straws are a more durable option.  They are fully compostable yet won't go limp like regular paper straws while they are in use.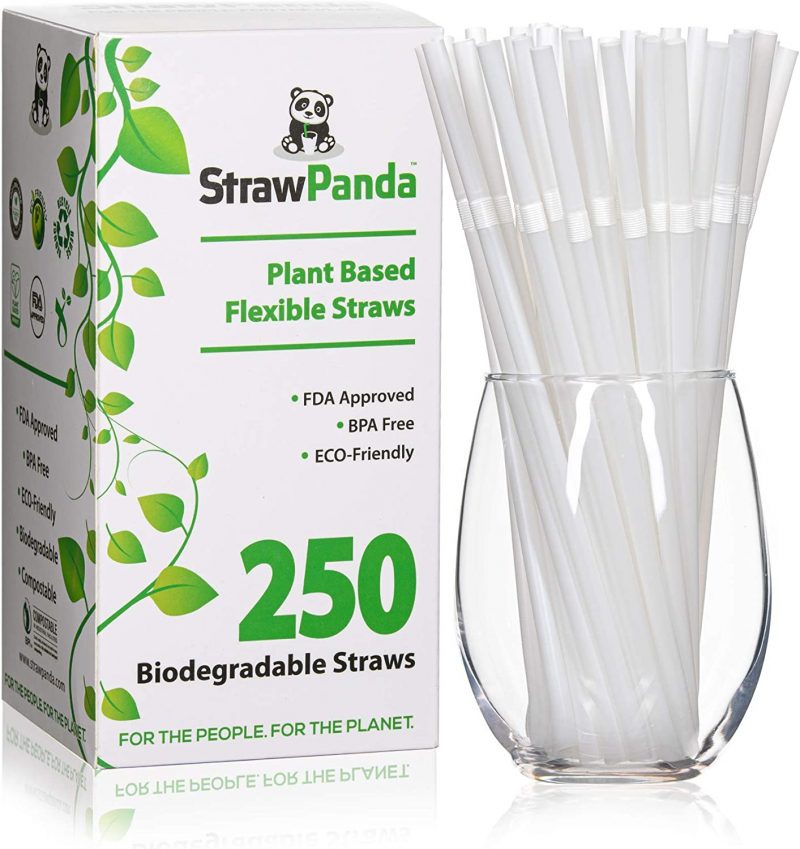 If you'd like to find out more about these straws, alternative eco-friendly products, or Project Terravita please get in touch.  Our team are happy to help!  To join the Plastic Free July movement, check out their website for more information (https://www.plasticfreejuly.org/).
Be part of the solution, not part of the pollution.
References:
https://www.plasticfreejuly.org/
https://www.pewtrusts.org/en/trust/archive/fall-2020/confronting-ocean-plastic-pollution
https://www.unep.org/news-and-stories/press-release/historic-day-campaign-beat-plastic-pollution-nations-commit-develop
https://www.independent.co.uk/extras/indybest/house-garden/plastic-free-july-2022-uk-ideas-b2112794.html