THE WOODEN QUAICH
A quaich might look like a fancy ornament; perhaps something you'd keep earrings or trinkets in, but you'd be wrong. Well… you can use it like that if you want to, we don't make the rules, but traditionally it has a more important function. What exactly is a quaich?
Pronounced 'quake' (or, if you have mastered the Scottish back-of-the-tongue 'ch' sound, used in 'loch', you'd say it as it reads 'quai-ch'), the shallow, two handled cup is a traditional Scottish drinking vessel, commonly used at wedding ceremonies.
Quaichs have featured at Scottish weddings for centuries. They are made for sharing a beverage; the two handles (or 'lugs') are a symbol of trust. Traditionally, the quaich would be used by the groom to welcome guests. The guest would take a sip from the cup using both hands, making them unable to hold a weapon; and the groom would share the dram with each guest, showing that the liquid hadn't been poisoned. A win-win for everybody. Nowadays the quaich would be used by the bride and groom, who would each take a handle and share a drink as a symbol of love and trust.
Awww. OK, so weddings might not be 'on brand' for you, but hear us out… Although they were 'traditionally' used at weddings, quaichs can be used for other purposes too. They actually make a pretty cool premium gift item or can be used as a giveaway. Back in the day, a quaich would be filled with whisky but, as we said before, we don't make the rules, so you can go ahead and fill it with whatever spirit you like (just not poison, ok?).
The Wooden Quaich
These days quaichs are often made of pewter or silver, but traditionally they were handcrafted in wood. We at Beaumont PPS enjoy tradition and work with a passionate supplier who has taken the wooden quaich and given it a modern twist…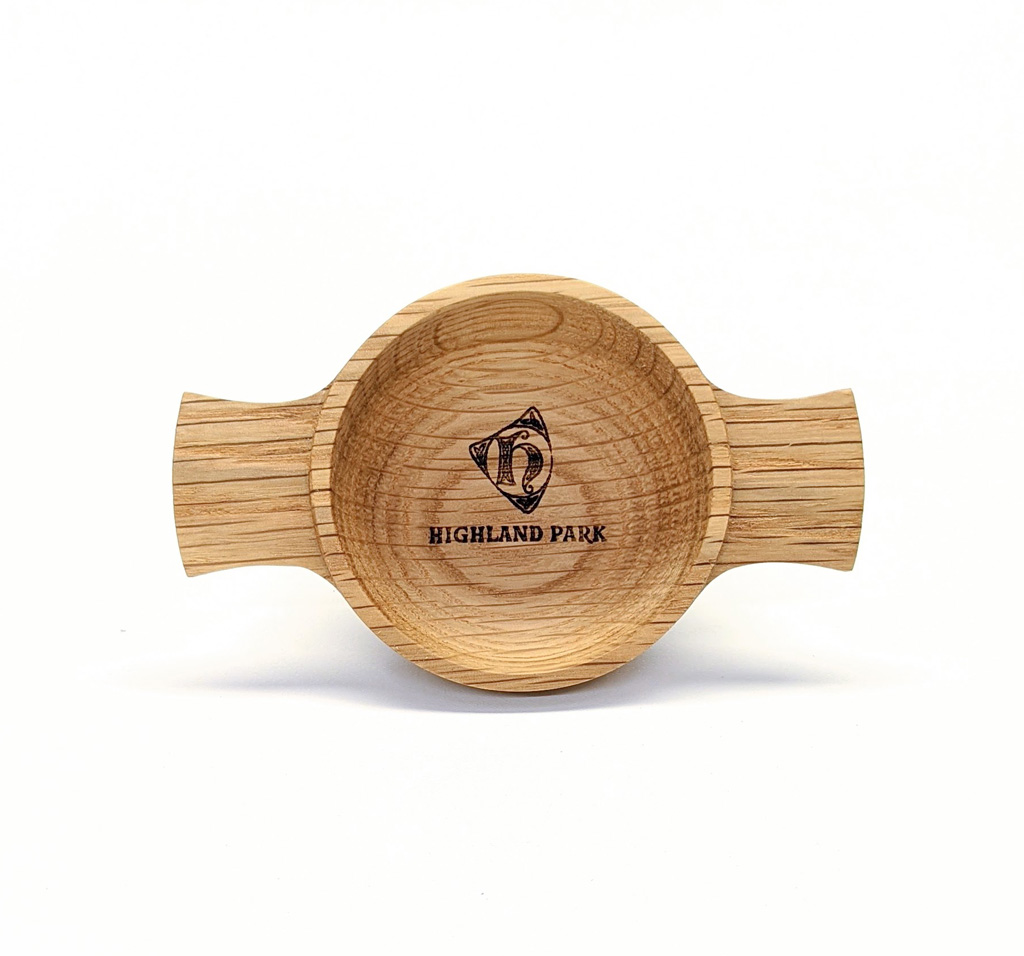 These beautiful oak quaichs are turned, sanded, oiled, laser engraved and packaged here in bonnie Scotland. The shavings from the wood are used in the packaging, which means that the company not only produce a stunning product, but they save on waste too.
Time for the modern twist… an NFC chip is embedded into the base of the quaich. An NFC chip allows for wireless connection between two devices. Think of the way you use your bank card to pay for something contactlessly. The shiny little rectangle on your bank card is an NFC chip, and when you tap it on the payment terminal, it transfers payment without you having to deal with pesky pin numbers.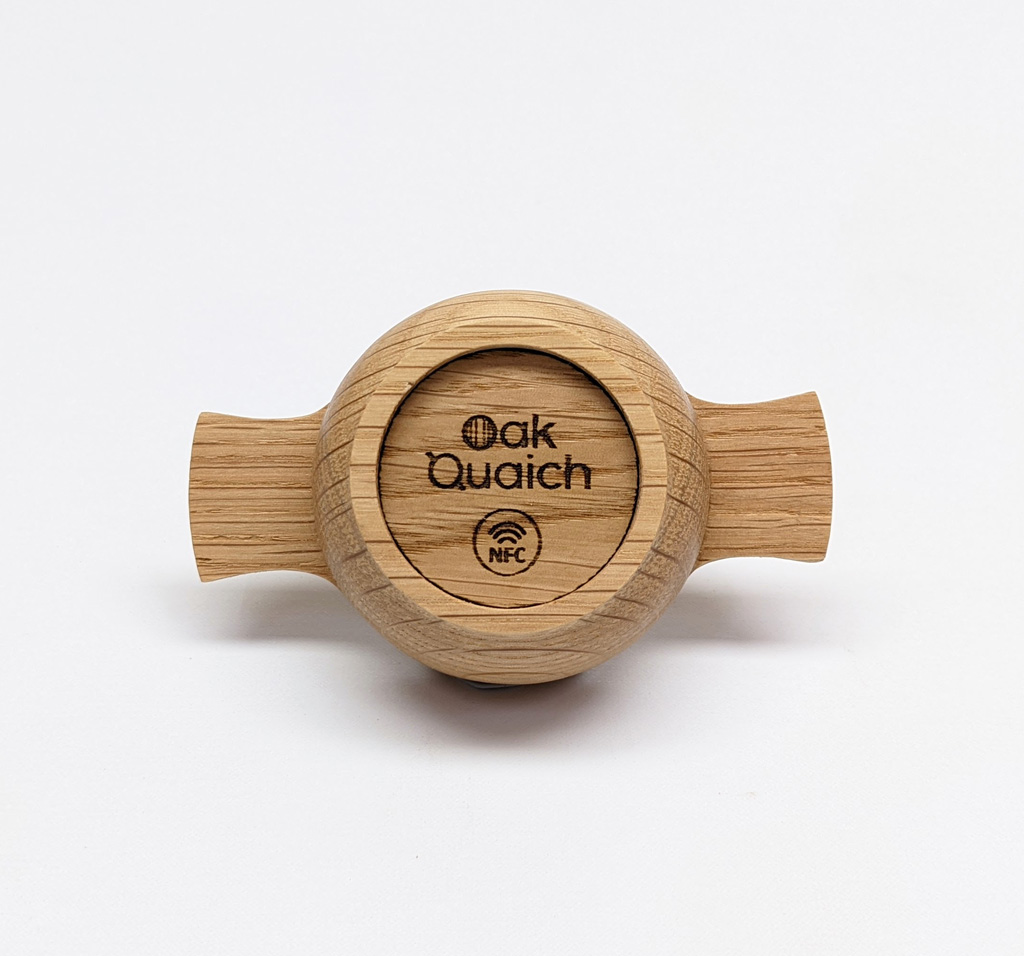 The NFC chip embedded in the wooden quaich can be used to add a URL to your website. Tapping the base of the quaich with a phone could lead the sipper to your website shop, allowing them to purchase another bottle without even having to leave their seat. You could lead them to a map location of your distillery, or to photographs of other products. The options are endless. Clever stuff, eh?
Your brand logo can be laser engraved on the inside of the bowl. When the sipper reaches the end of their dram, they will see your logo as a reminder to fill it back up with your spirit. Hooray! You can even have your logo engraved on the box too.
So, there you go; a traditional product with a modern twist; the perfect premium gift and a stunning item to add to your shop. If you'd like a quote or some further information, drop us an email at info@beaumontpps.com or call us on 0141 226 3411.
Slàinte Mhath!